Hi guys have a look what followed me home today.........

After 5 years of hunting down this legend "bigfoot" that I 1st heard may be found in East London by my friend Clem.
He is the guy with the other Hahn SP that is up and running and has been seen here on this forum.
Well I traced it to a person in Jeffreys Bay of all places and then got to be invited to a shed in Uitenhage.
Thats where I saw the car I only thought to be a legend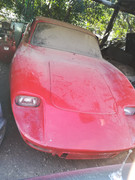 So after some long and hard negotiations, we landed up with an agreement that suited both party's.
Set off on Wednesday to collect her and found out she will not allow herself to dragged along by a simple "A" frame, so sad and upset we went home without her.
Today how ever we got hold of a smart ( to suit the Lady) car trailer and set off again to bring her home.
So here is the part that I show you what followed me home......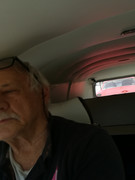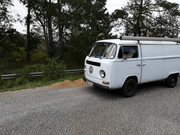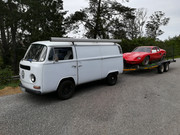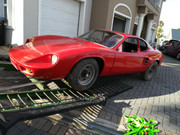 So now she is home we will start with her rebuild to original, as she had a Golf motor in, and a not so nice golf bump on her bonnet/engine cover.
We can not wait to get stuck in to this one.
Till next time.
Herman and the team