Hi All, Have edited in the SALE READY Post here, to help all not having to find info all over.
EDITED
Place your order for RHD dash in last post, and when list is full I will make - Herman
Hi All,
Here are the photos as promised.
Please note the Dashboards are sold as seen on photos, what you see is what you get. So please look at the photos, and satisfy your self if you want the dash .
(Should the dash not be to your liking, we will refund you, but if you damage it, its yours, and will be returned to you at your cost.)
Here is a photo of one of these new dash covers fitted........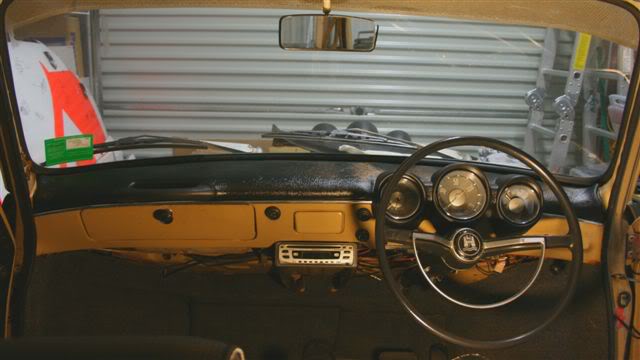 The dash has been made to the CAR size, so approx. 15 mm bigger then most SUN burnt dashes that have shrunk in the car over years. This means, that you can fit it over your old dash, to give you bulk. (prevents it sounding hollow if tapped) OR...
You can fill the inside with foam spray to give you bulk,(prevents it sounding hollow if tapped), OR.....
You can fit it as is.
If fitting over old dash, you may have to trim old dash on a few spots to slid in.
If filling with foam, place "cling wrap" over steel dash after removing old dash, spray a small amount of expansion foam into back of NEW dash, and press into place, hold still for as long as can reads, do not bee concerned if foam flows out all over, let it dry, and break or cut off, remove cling wrap, and fit dash.
You may order your dash UNTRIMMED as per these photos, and you cut them out as you want, Best option if you are a perfectionist.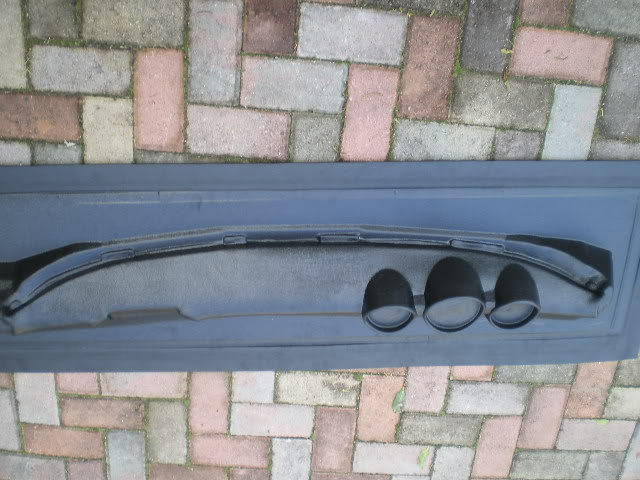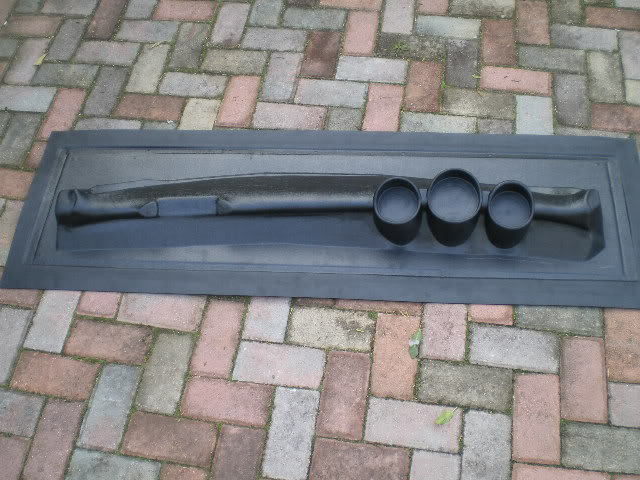 Or you can get them trimmed by the factory that make them, please note that there may be some places that you would want to file, as these are only factory workers. Please use a steel file, not a carpet knife, as one slip, and the dash is damaged.
This is as you would get it.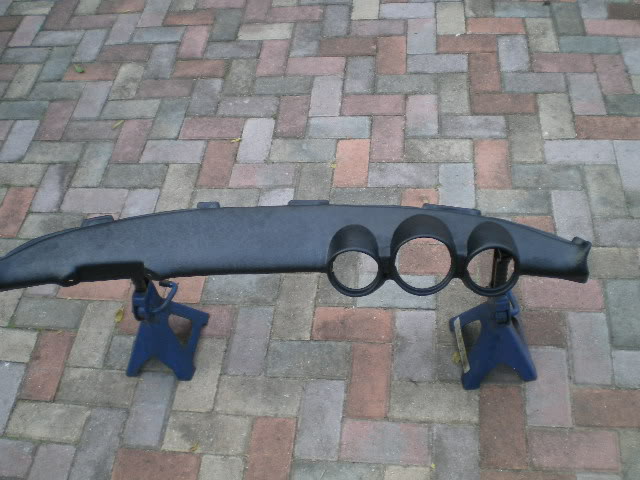 Here follow the dash that I have trimmed, with gauges and handle fitted so you can see what the completed dash will look like.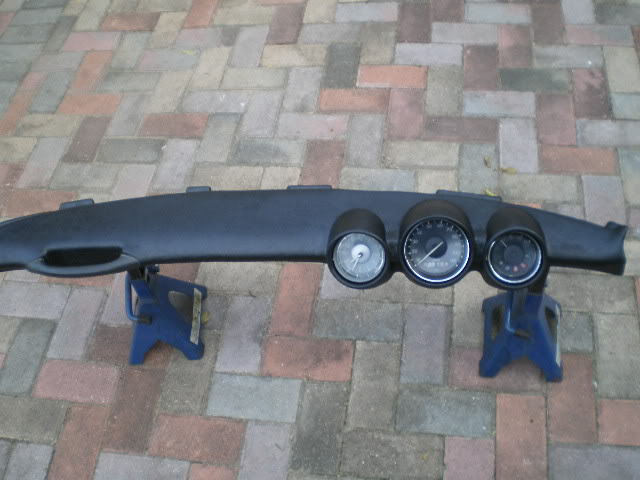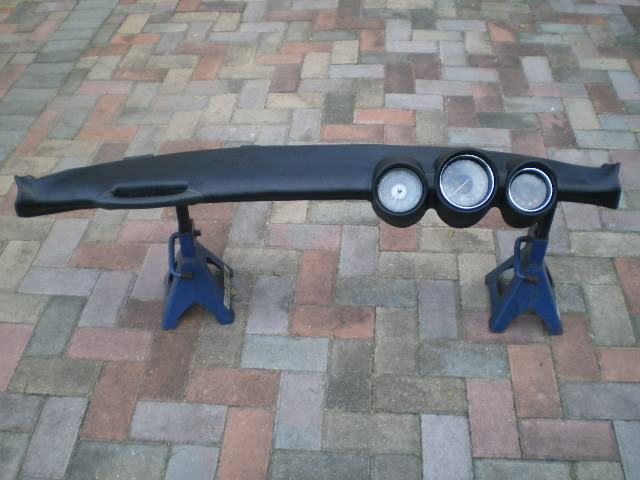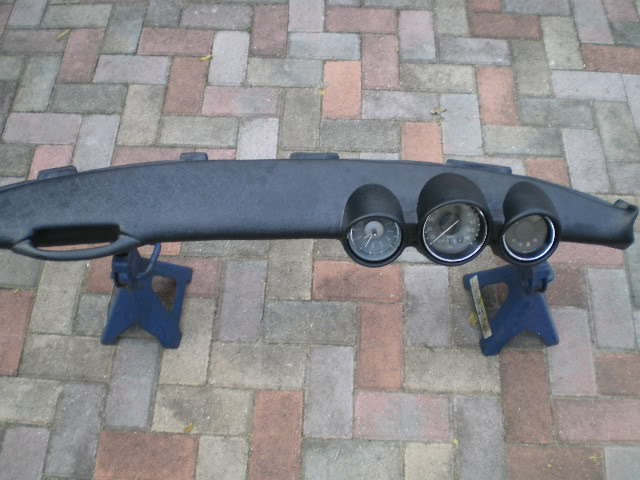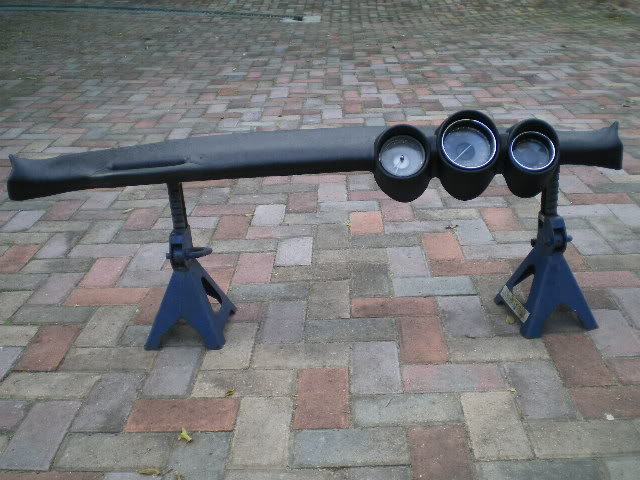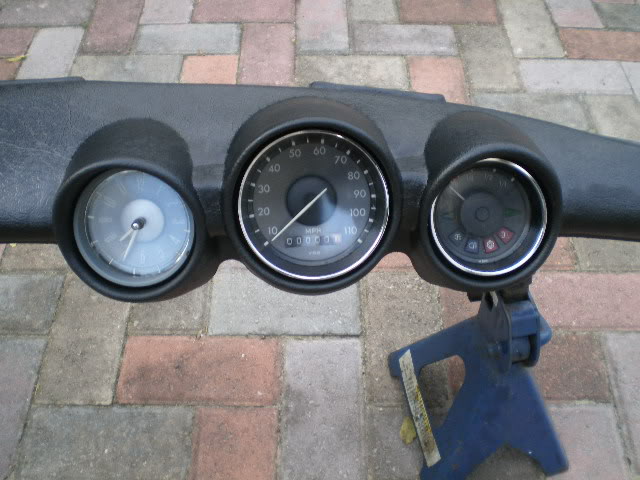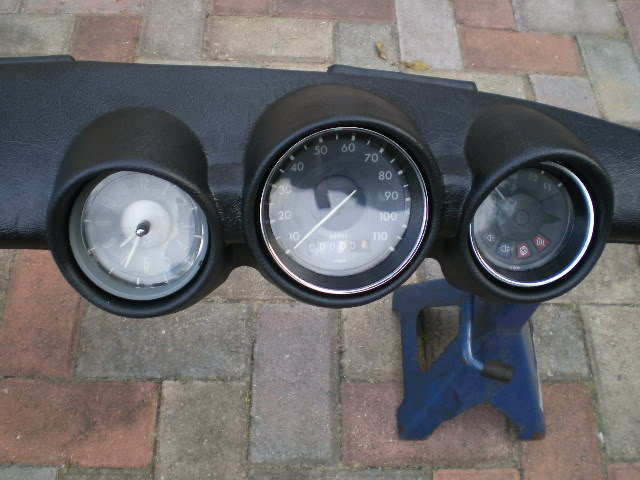 The price per Dash is
R1250.00 Edited 1/1/2012
packed in a cardboard box ready for shipping. YOU arrange collection from my address in Port Elizabeth.
Please inform me if you want Dash
trimmed or untrimmed
when placing order, I will then send you PM with bank details, and collection address
You may place orders by e-mail to
Will edit 1st post of this thread with this info as well.
Regards
Herman
Here follows original 1st Post.........
Hi All,
I am busy having moulds made to reproduce the TYPE 3 Dash board.
The new dashboards will be Black Leather finish, made of 3mm UV stable ABS.
The speaker holes will not be in, but can be painstakingly drilled in by your self if wanted.
As the system is very costly, would there be others that need, and will pay for one of these dashboards.
What are you p repaired to pay for one of these?????
Should there be a lot of interest, I will go ahead with it.
Please reply.