Crankshaft
Posts: 767
Joined: Wed Jun 30, 2010 10:15 am
What model do you have?: '71 Deluxe Kombi
Location: Port Elizabeth
Has thanked: 77 times
Been thanked: 15 times
Thank you gents. I had an incident free run from Knysna to PE. This 1021 is fairly scruffy but still has a lot of original bits and pieces. I will take more photos in the future. Maybe start a thread.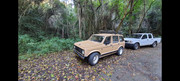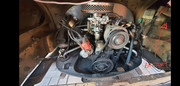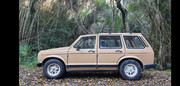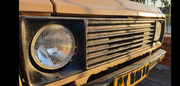 ACVWSA Junkie
Posts: 15022
Joined: Sun Sep 18, 2005 5:54 pm
What model do you have?: Oil on the driveway
Location: Wilderness
Has thanked: 225 times
Been thanked: 229 times
Contact:
Hi Drusky, congrats on your super find! I drove past this car twice per week the past couple of months, and had always wondered if it might come up for sale. Glad it is in good hands!
Donor

Posts: 8481
Joined: Mon Feb 07, 2011 8:51 pm
What model do you have?: 52T1,68FB,72Bay,75FL
Location: Eich! no, in Jefferys Bay
Has thanked: 340 times
Been thanked: 504 times
Contact:
Well done there Drusky, Be nice to have the 1021 back in PE, place of origin.
Sure John will love to see it and maybe give you more history on it for your file.
Yes please start a project thread and keep photo's coming.
would love to get more insight into the car.
Would be nice to know it the engine bay was open to the road or do they have a air feed to the fan. ????????
Herman
1952 Split Beetle 1835cc (Azure Blue)
1968 Fastback 2Lt.type4( Red)
1972 Low Light Bay Panel Van 2Lt type 4(White)
1975 Fleetline Panel Van 1914cc (Aqua Blue/White)
2020 MeFusco Beetle Truck 2Lt type 4 (ww2 colours)