Here are a few pics of my newly aquired 1972 Deluxe Baywindow.
It was recently advertised here by Kaptein.
We were able to negotiate on a price and soon it was on its way down to Cape Town.
Arrived by transporter.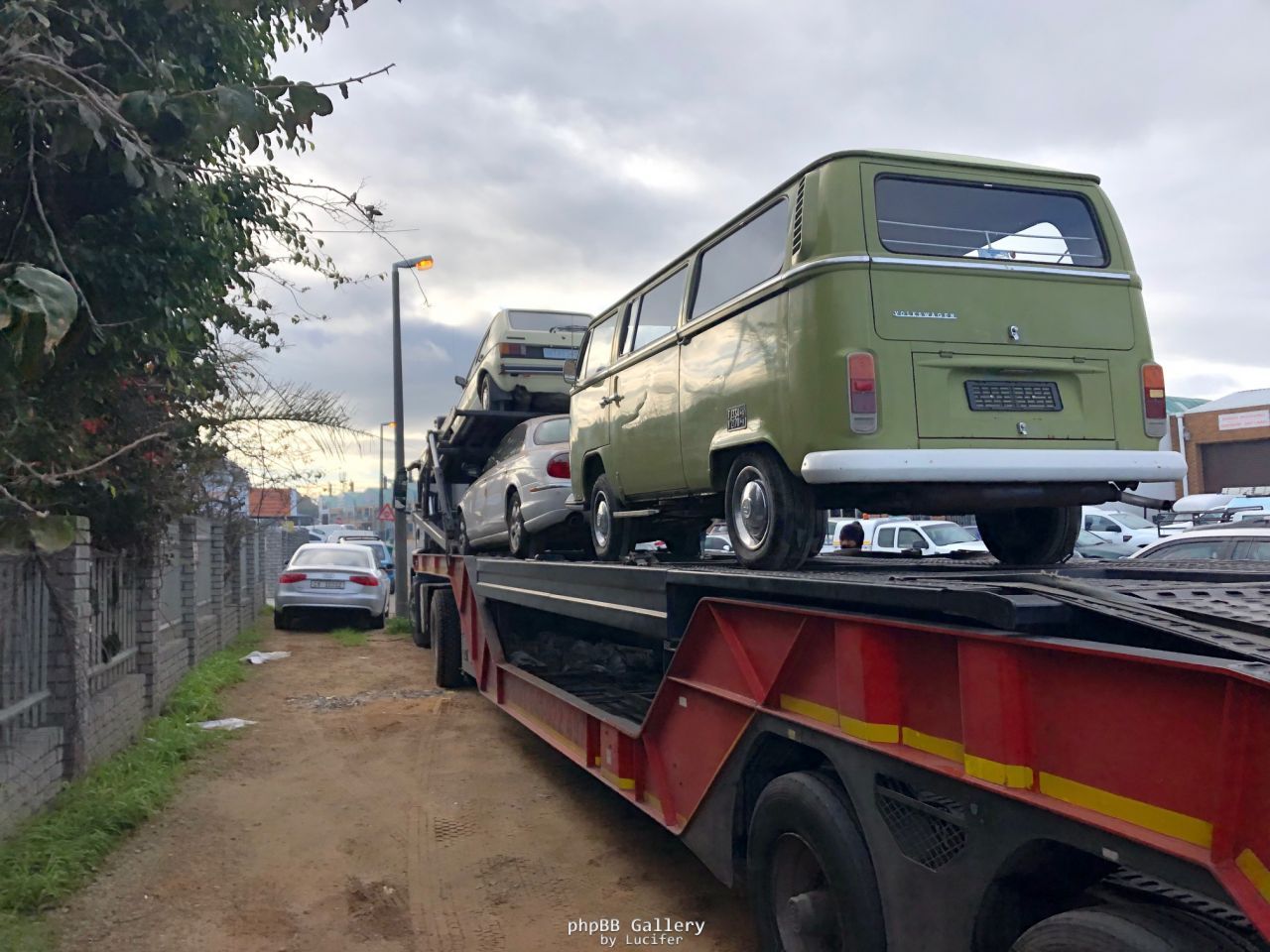 Here are a few pics after cleaning up.
The deluxe bumper trimmings were not on the bumpers. I re-fitted them and finished with new rubber inserts.
Now this colour appears to be a colour I have not seen before. It is clearly an olive green colour, and its original paint inside and out. I first thought it may be the usual colour they called "Gold". In 72, its shows a listing called Champagne Gold, but not sure this is supposed to be green. I don't recall seeing another bus this colour before.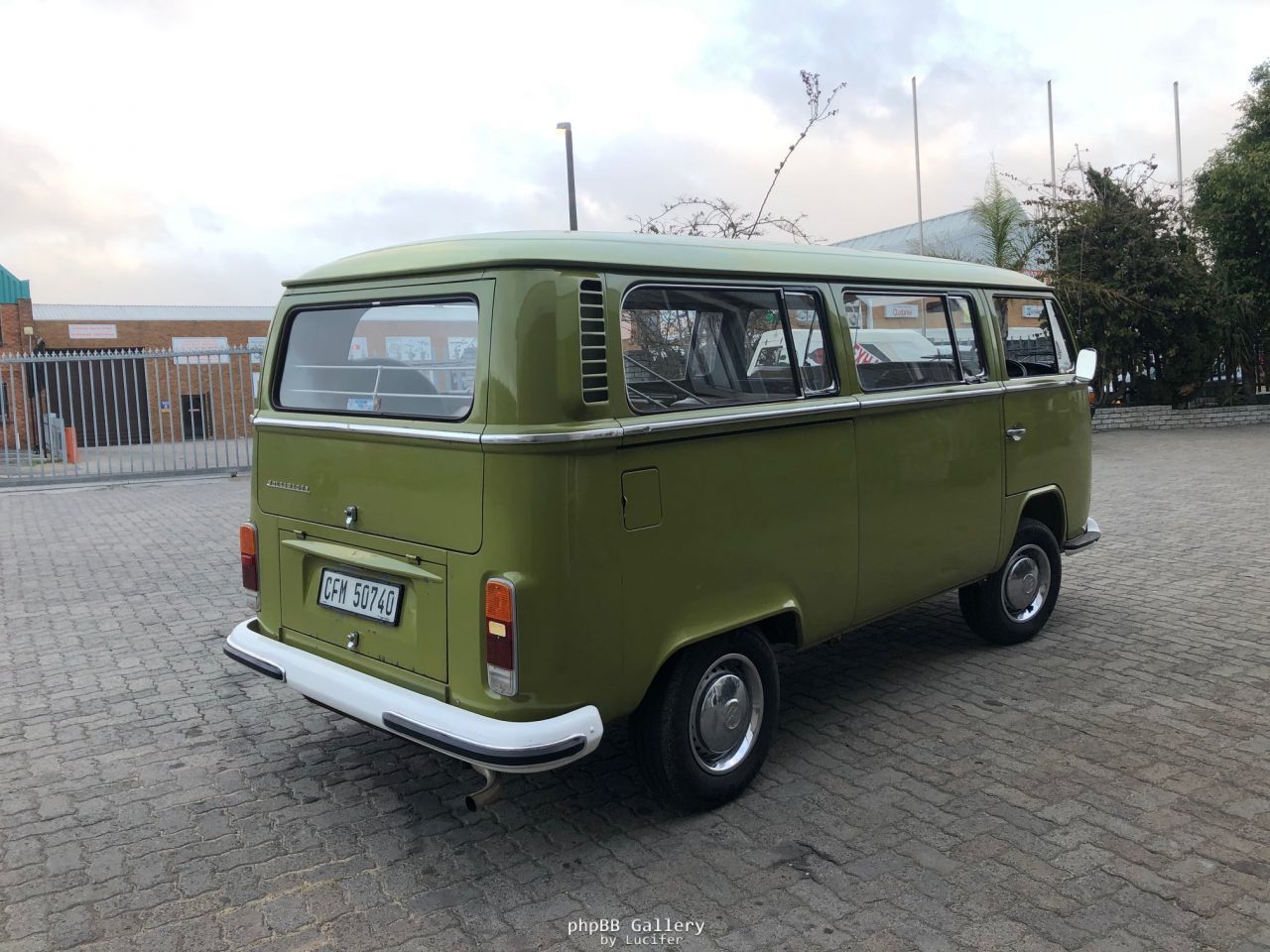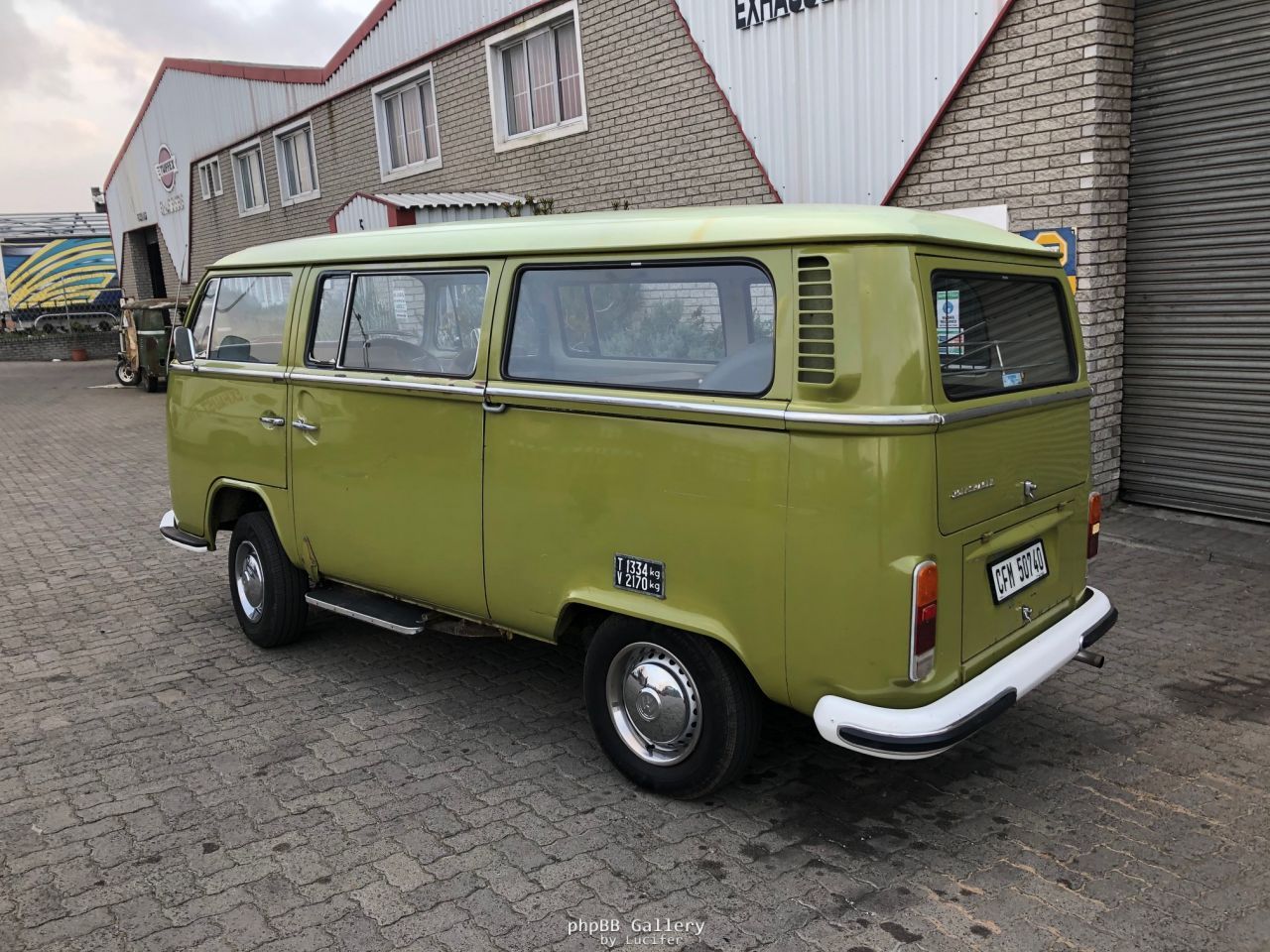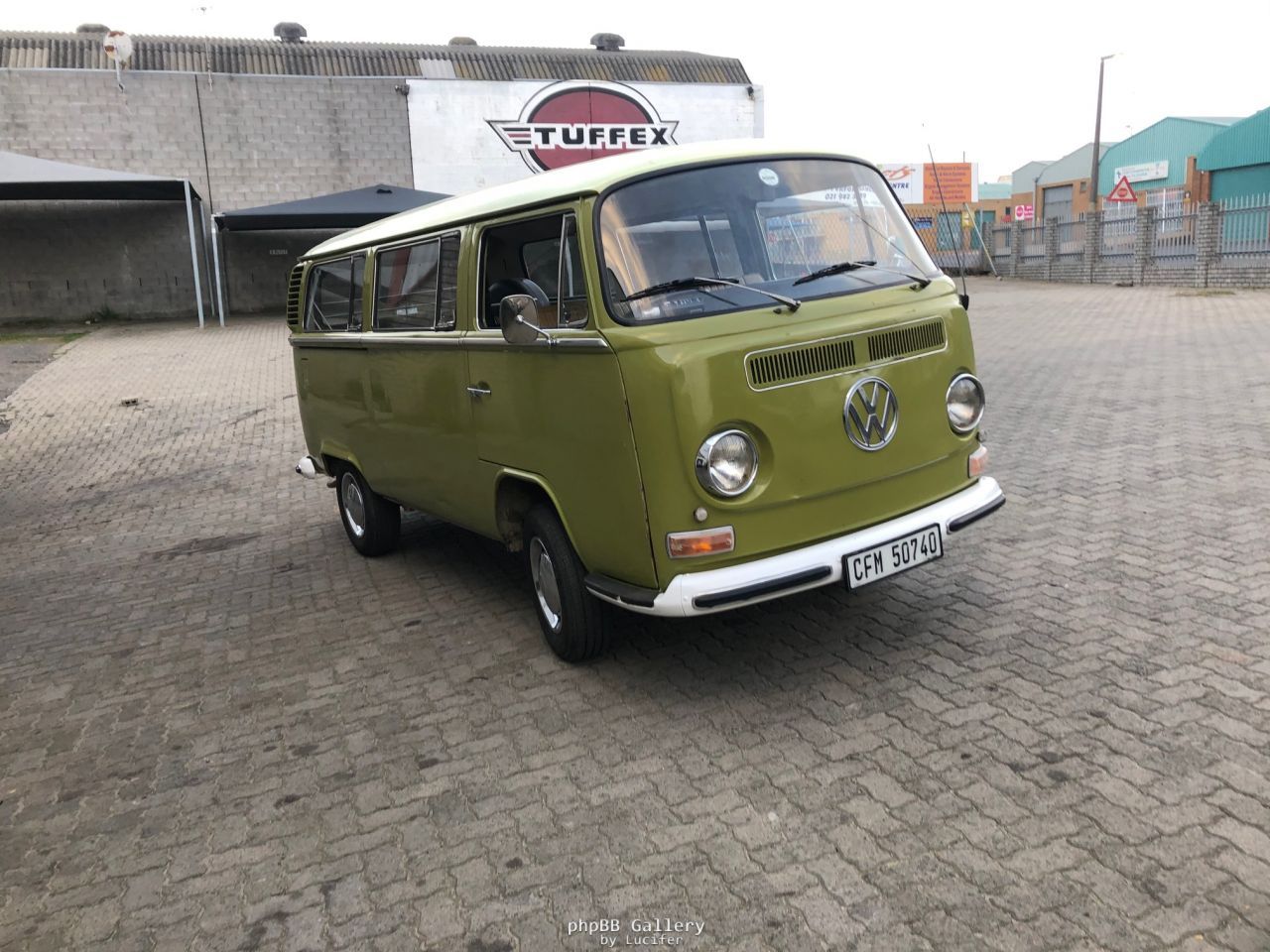 And the first breakdown waiting for the wife to come fetch us... I had just run out of fuel, but the guage was still showing 3/4 full. I did find it strange to buy a car with a 3/4 tank of fuel, but hey, I though maybe the seller was very generous.