The nest task was to get the "sirens" working.
Thats these 2 lovely Bosch horns.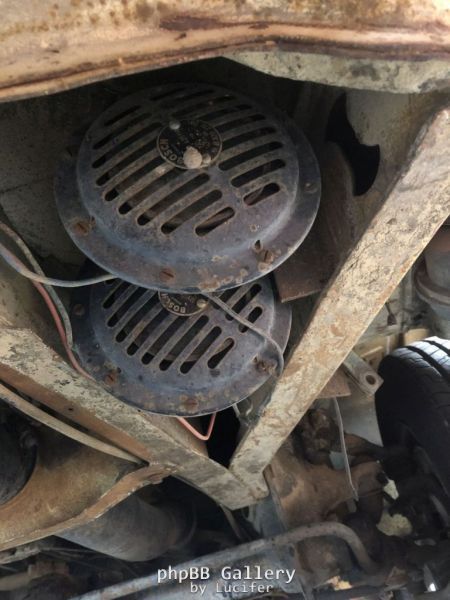 They are powered by these relays and it switches between the 2 to create the ambulance bee-paa noise.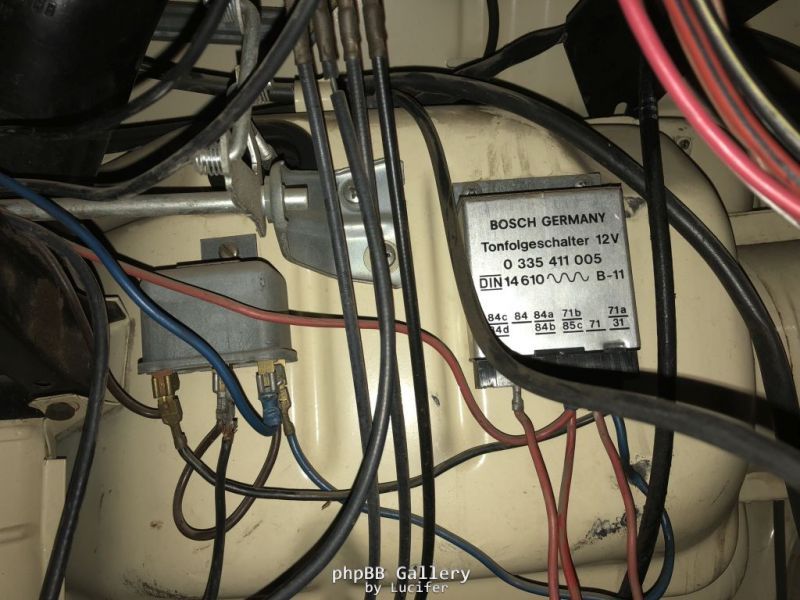 The wiring had been tampered with and the relay not working either. There were 2 burnt circuits in the relay which I soldered back together, one horn dead which I stripped and cleaned to get operational and had a very difficult time sorting out the wiring as I couldnt find any decent diagrams of how it should be wired. The horns and the rotating light work through this relay. After much struggling, everything is now functioning properly.